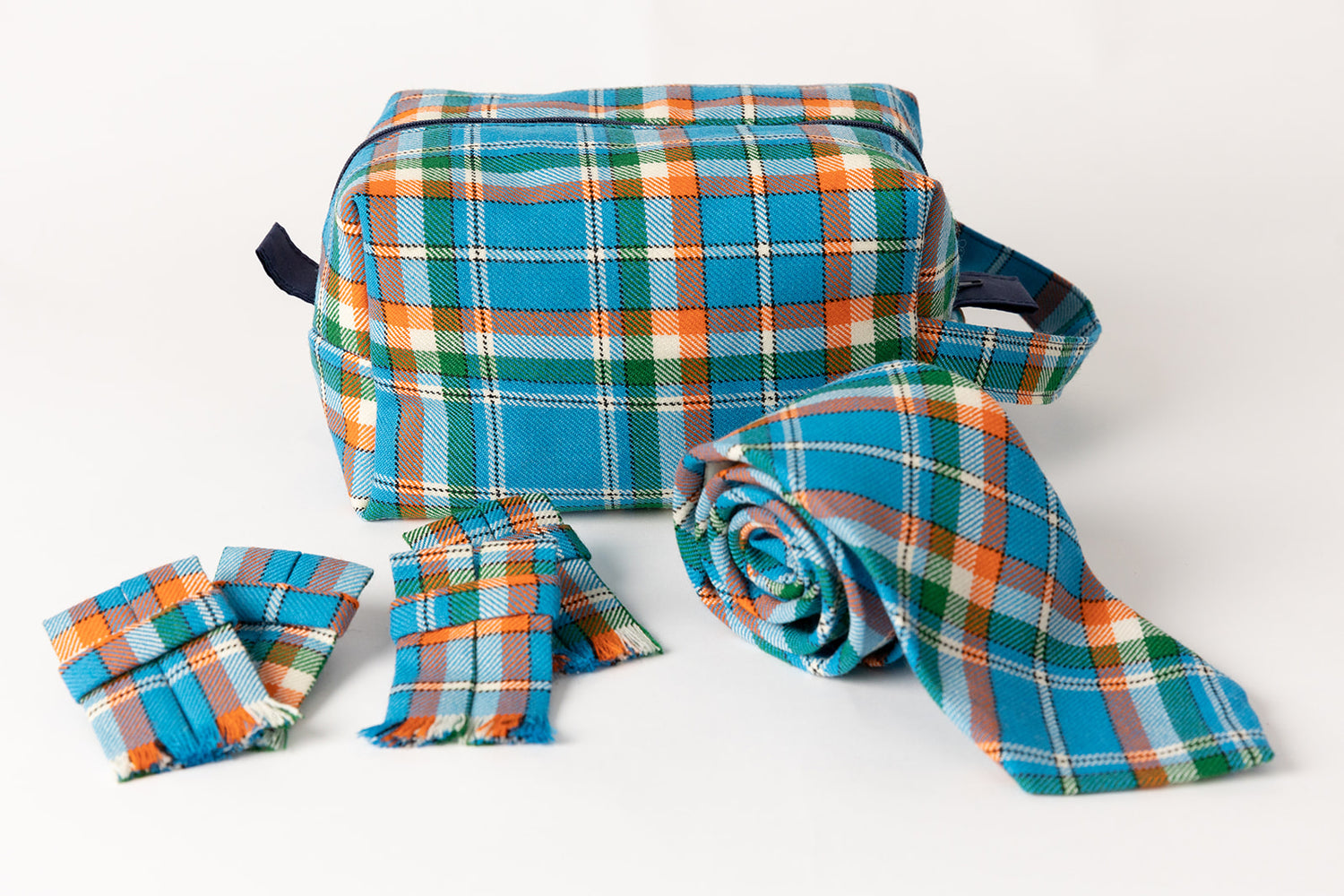 The Spirit of India Tartan was commissioned in 2010 ahead of the Commonwealth Games in Delhi and then registered in 2012 for the Glasgow 2014 Commonwealth Games. It was used ahead ahead of the games in Scotland for a range of charity events hosted by Scottish Hindu and Sikh Communities.
During the design process, International Tartan consulted with the Indian Consulate in Edinburgh as well as with representatives from community organisations in Edinburgh and Glasgow, including Saheliya, Karibu, Sikh Sanjog and Hindu Mandir to agree colours and design.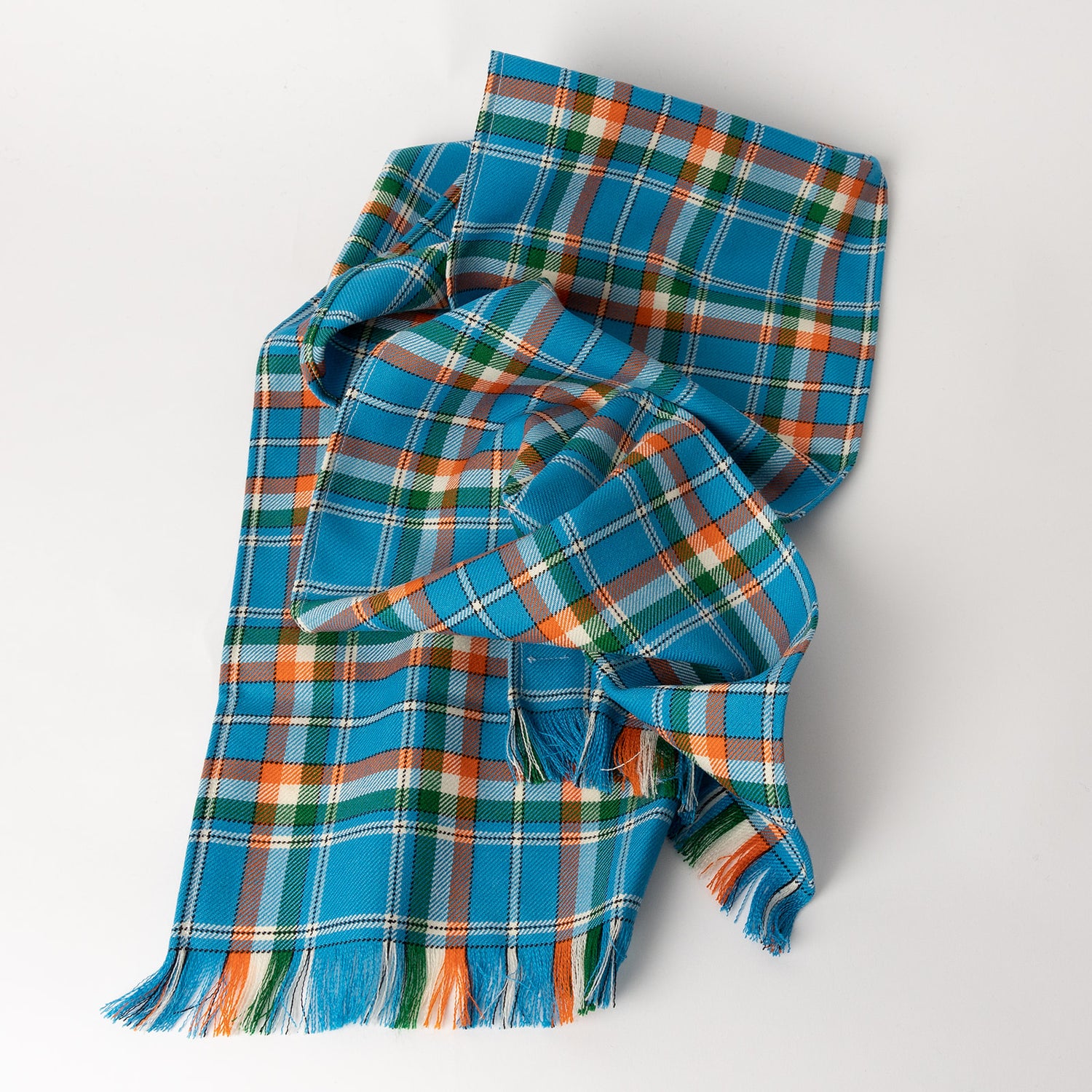 For any of our nation state tartans, a long lead-in time is an imperative to create the cultural connectivity that comes from using a product from one culture to infuse cultural relevance in another. This process represents the entirety of what multiculturalism and inter-culturalism seek to achieve. The history, the heritage and the story, is everything, for a tartan with integrity.
In the journey of creating the Indian Tartan, we discovered amongst many things that most historians believe that the Scottish Bagpipes originated in India more than 3000 years ago. However as is the way of things, tens of thousands of Indians now play the traditional Highland Bagpipes. This is at least one positive retention from British Military traditions.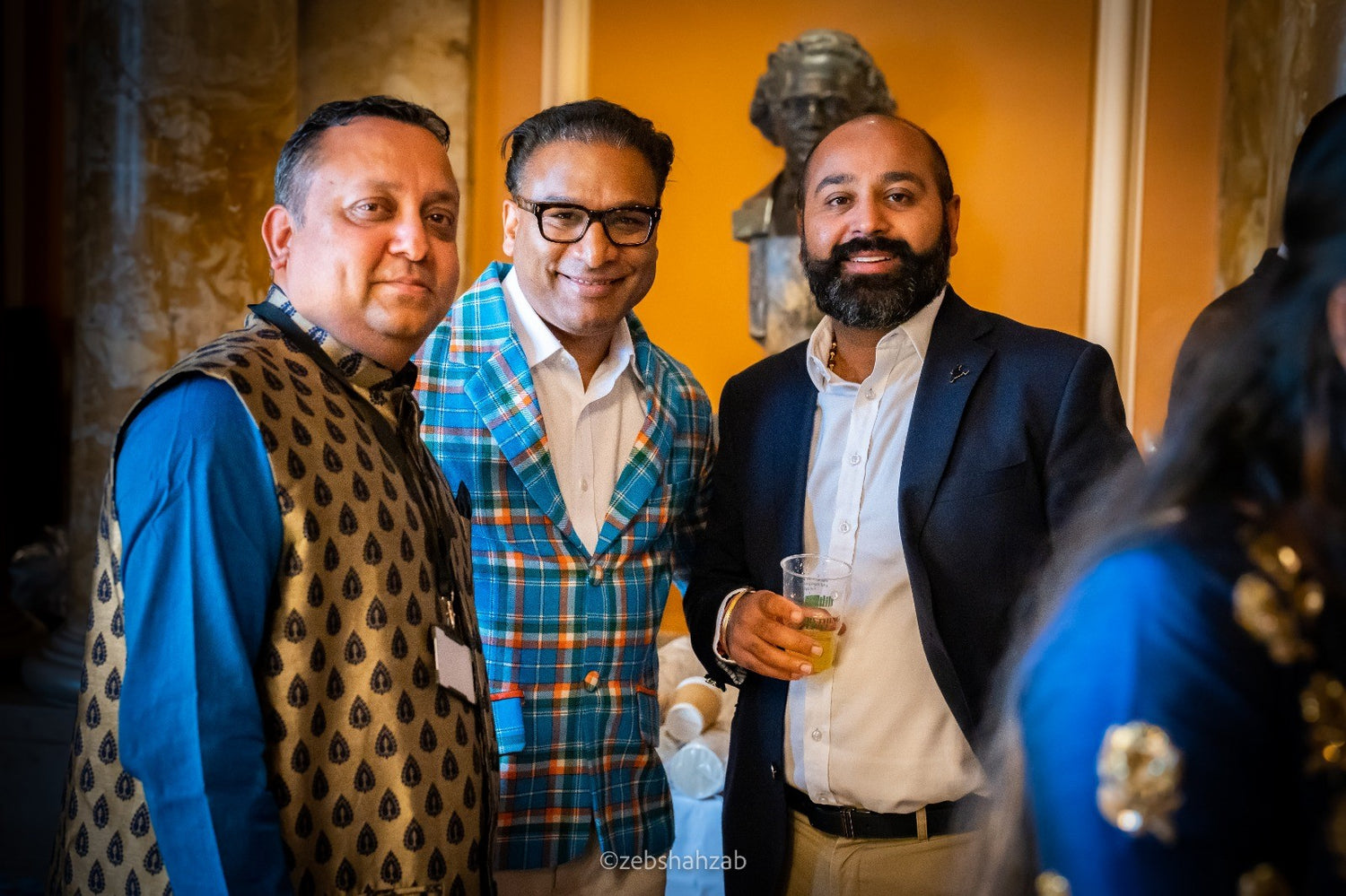 The Spirit of India tartan combines the colours of the Indian Flag with the Scottish Saltire producing a very distinctive and vibrant plaid. Over the last 10 years it has been used for kilts, saris, salwar kameez, shawls, suits, accessories and wrapping paper and has raised many thousands of pounds for health charities in Scotland and in India.
The Spirit of India Tartan gives us an opportunity to:
Strengthen cultural links with India utilizing Scotland's golden handshake i.e. tartan
Support responsible and ethical manufacturing and providing Fair Work for female entrepreneurs and makers who we train to make our products
Offer Indian-Scots the opportunity to express their pride in Indian heritage
Offer the peoples of India and Scotland a way to express mutual respect and their ride in our shared history
Give Indian Visitors and Tourists to Scotland the soft power experience of our desire to pay tribute to their heritage and hold them in high esteem
Open respectful and thoughtful avenues of trade between Scotland and India
Use a simple cloth designed with passion and flair to promote diplomatic engagement
Use the profits from the sale of tartan and tartan products to support community and humanitarian good.

Products
Regular price

Sale price

£24.00

Unit price

per

Regular price

Sale price

£14.00

Unit price

per

Regular price

Sale price

£35.00

Unit price

per